Domori has his own ideas about it. The diagram shown here summarizes the results of research and its selections. "What to drink with chocolate" sounded way too general, therefore Domori tasters tried to find the answer to the question: "what to drink with Domori single origins line?".
The guiding scheme for the combination of alcohol and chocolate helps to make even the most essential after-dinner elegant: you can organize tasting tours starting from a single source of chocolate, or vice versa, starting from a distillate: for example, see how the grappa dialogues with Arriba, Sur del Lago, Puertofino; or like Apurimac, Sambirano and Porcelana accentuate different aspects of a Calvados.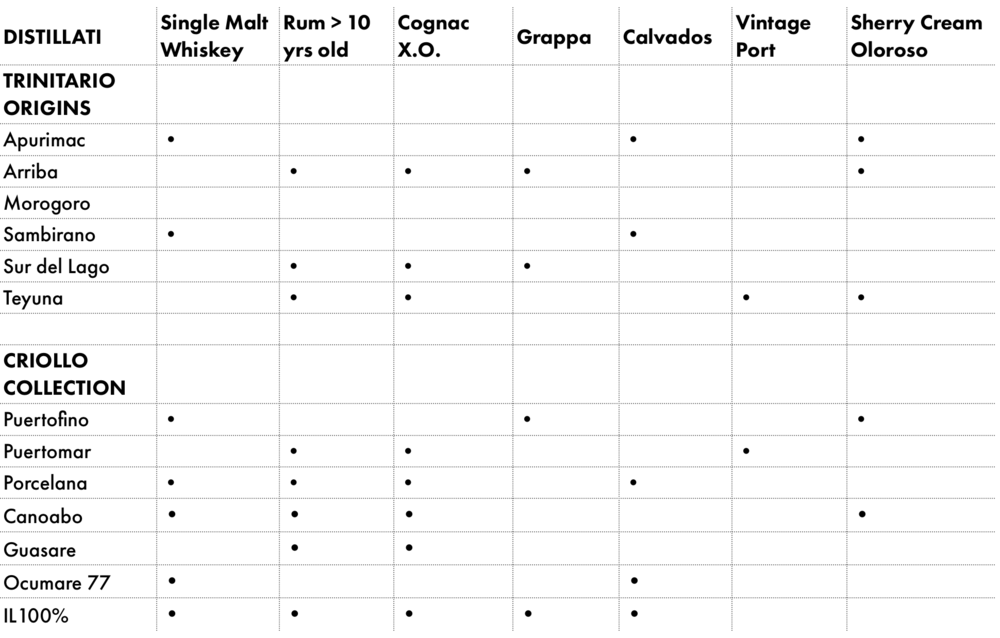 Our Products
Chocolate bars, elegant gift boxes, chocolates and gastronomic specialties. Order your products from our shop and get them delivered to your doorstep
The intuition of excellence
The uniqueness of Domori lies on its achievements, on the sole usage of fine cacao with its simple "bean to bar" recipe, recovering on the field the biodiversity of Criollo and creating an exclusive tasting code for the most precious varieties.
Previous
Next